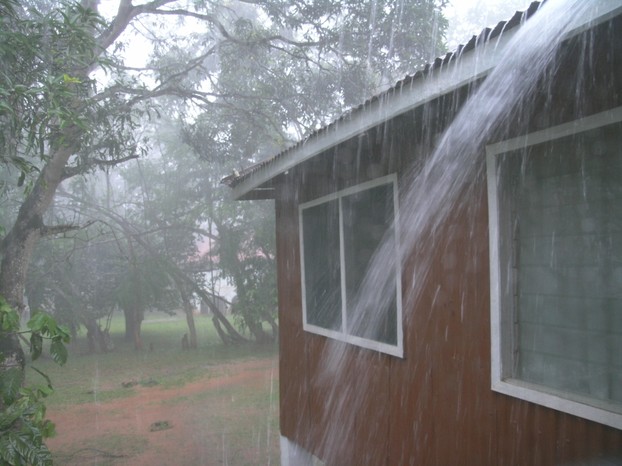 Rainfall...
The State capital of Osun and the ancient city of the Yoruba Race, Ile Ife and Modakeke, State of Osun on Friday, recorded the first rain of the year, as residents feel relieved from the increasing heat.
Our correspondent reports that the rain, which started about 7:40 p.m in some parts of the ancient city and Modakeke lasted for more than 10 minutes.
A resident who resides at Osogbo, Mis Fatimah Afolabi described the rainfall as a joyful one to welcome new development in the State and Nigeria at large.
Added that the rain lasted for about an hour in Dada estate area in Osogbo.

The rain took many, especially traders, unaware as they thought it was just a mere cloudy sky before they quickly salvage their wares and goods displayed in the open.

Residents of Modakeke and Ile Ife at Akarabata, Alapata, Moore, Lokore, Oke-Ogbo, Iloro, Ondo road, Oke-Atan, Opa, Sabo, Igboya, Aba-Iya- Gani, Ile-funfun, Ilare, Road-Seven Oduduwa street, Iremo, Enuwa among others experience heavy rain with storm and thunder and there was no report of any destruction of property.

A resident who resides at Iremo, Mr Daniel Oluseyi described the rainfall as a welcome development and great relieve.

"I'm so glad, to witness the first rain fall of the year, the weather has not been so friendly for some time now," he said.